10 Questions: Kepley's Work Helps Customers See More of the Valley | Business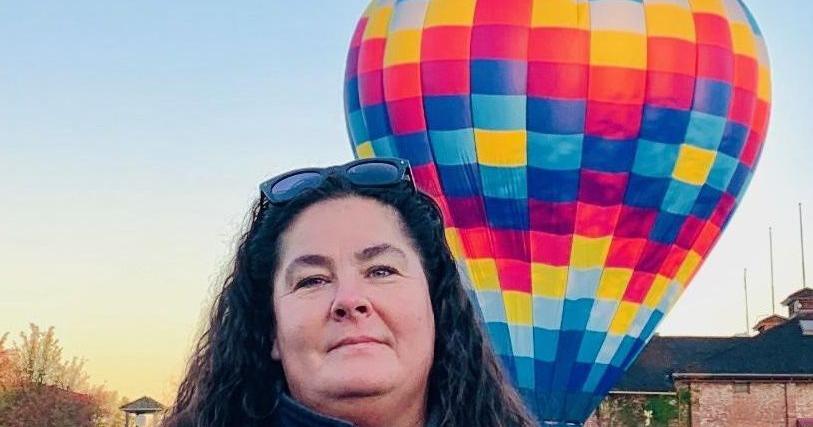 Brenda Kepley has lived in Napa Valley since the age of three.
"Growing up here you are exposed to the travel and wine industries on a daily basis and hospitality is a part of you," she said.
Kepley has worked in the hospitality industry for over 19 years.
"I started at the Indigo Hotel as a front desk clerk helping to make reservations and greet clients before eventually moving on to group reservations."
Today, Kepley works as a Hospitality Specialist at Napa Valley Aloft.
Support local media coverage and those who report it by subscribing to the Napa Valley Register.
1. What was your first job?
My first job was at a 39 cent burger stand in Napa that is no longer here.
2. What job would you like to try / not try?
Try: a CSI investigator. I love police and police stories and shows.
Don't try: Spider wrangler or any kind of exterminator. I have a terrible phobia of spiders.
3. What's the worst job you've ever had?
A long time ago, I worked at the Solano-Vallejo exhibition center where they did horse training and races. When I applied for the job I thought I would work the onsite snack bar, but my boss decided he didn't need that many people working in the snack bar so he asked me to do work around the land. Much of that involved cleaning out barns full of spider eggs, webs, and other creepy bugs. Needless to say, I didn't come back.
4. How did you get into this business?
Growing up in Napa Valley, I have always been in the hospitality industry. I started working in the hot air balloon business when I had my youngest son. I thought it would just be a short term weekend gig. After a few weeks of meeting new people and being a part of such an iconic Napa Valley experience, I was hooked! I can help passengers prepare for the ride of a lifetime and have been there for so many special moments like proposals, birthday surprises and anniversary dates. Hot air ballooning is really a bonding experience and I love seeing people from all over the world connecting on a ride.
5. What is the biggest challenge the hospitality industry has faced?
COVID-19 and forest fires are the biggest challenges. Not only are wildfires devastating to our residents, businesses and landscapes, but due to media coverage there is also the misperception that each fire affects the entire Napa Valley. Visitors have canceled reservations because they think it's going to be unbearable, when in reality it isn't.
6. What are you most proud of? hospitality industry?
Our uniqueness. Napa Valley is known for its stellar wine, food, and hot air balloons. No other destination is the same or has the world class amenities like we do. I love Napa Valley, its abundance of beauty and creating special moments for our Napa Valley Aloft guests from around the world.
7. What's on your to-do list?
I'm a huge Giants fan and would love to go see their spring training in Arizona. I would also like to go cage diving with the sharks.
8. What is one thing you hope to accomplish in your life that you have not yet accomplished?
Anyone who knows me knows that I'm obsessed with donkeys, especially minis. I wish I could buy property and have a donkey rescue organization.
9. If you could change one thing about the hospitality industry, what would it be?
After the long year that we have all had, I hope people will be more polite and respectful to each other, especially with our reception workers. We are all here to do a job and to do our best with the circumstances in which we have been faced.
10. What might people be surprised to know about you?
Although I have to be at work by 5 a.m., I'm not in the morning.
Napa Valley Aloft Hot Air Balloon Rides is located at 6525 Washington St. in Yountville, nvaloft.com
A new "hangout" in Napa: Barnhouse Napa Brews opens on Clinton Street.
Lake Curry is a Napa County reservoir owned by Vallejo that has not been used since 1992.
The Napa City Planning Commission has recommended that Napa City Council allow the retail sale of cannabis to adults 21 years of age or older in the city.
A non-profit professional association of falconry companies and professional falconers, the PFA will offer a series of member benefits for…
NVUSD's education council is expected to vote on Dec. 9 on approving the charter school, which will open next August in downtown Napa.
Napa County will spend up to $ 800,000 to stabilize a landslide and attempt to charge the landowner.
At the annual Emeril Lagasse Foundation auction and gala, a bottle of Coombsville wine sold for $ 1 million, with proceeds …
Surprise! The frontline healthcare worker and her fiancé won their "dream" wedding at the Meritage Resort in Napa.
Napa's homeless community is evicted from a long-standing camp called The Bowl.
Napa's Shackford's Kitchen Store is closing its retail store and going online.