Best things to do in Hot Springs National Park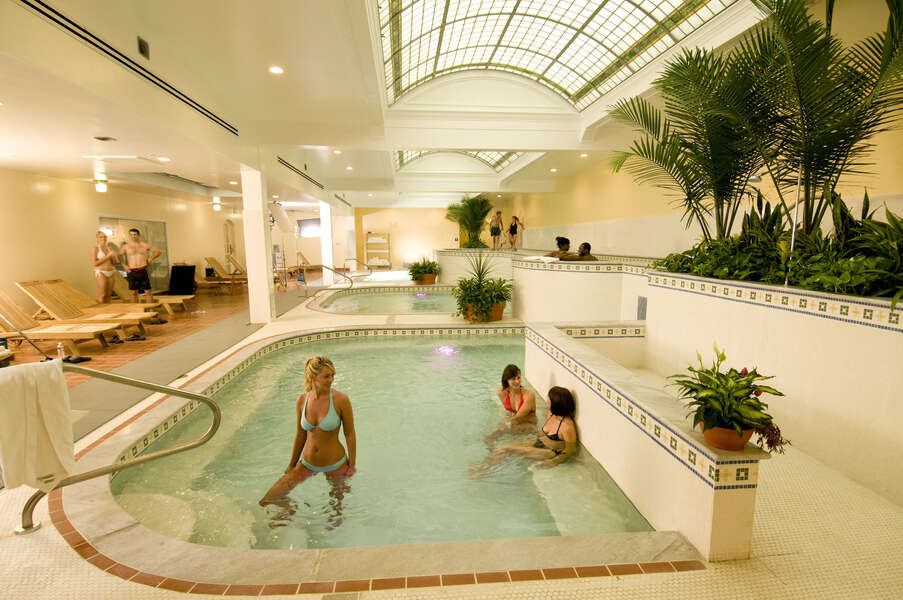 Soak in the historic spas of Bathhouse Row
The rare national park that combines outdoor adventure with endless care, Hot Springs is the kind of place you visit to unwind. The star of the show, of course, is the spring water itself, which you can experience in a tub or even as a restorative drink along Bathhouse Row. Built between 1892 and 1923, the strip runs through the heart of the park, made up of eight lavish buildings in gorgeous Spanish and Italian architecture, each one looking more like the Clue Mansion than a typical spa. While most bathhouses have been repurposed as park headquarters, visitor centers, museums and even a brewery, you can still make reservations for a hot spring bath at Quapaw and Buckstaff.
Quapaw has both private rooms (swimsuits not required) and a huge common area (swimsuits required) with numerous pools ranging in temperature from 95°F to 104°F. Stickmeanwhile, has offered private baths, as well as a full range of other spa services, since 1912, making it the only facility in the park that has not closed since operations began.
Technically, there are over 40 natural springs in the wilderness of the park, but they are entirely too hot to bathe in. However, you are free to touch them and drink them as much as you like, as long as you allow the water to cool before drinking it. The two main fountains in the park, the Spring Display behind Maurice Bathhouse and Hot Waterfall on Arlington Lawn, are the places where you are encouraged to touch the water. Sure, it's bubbling at 147°F, but it's cooled enough to touch by the time it hits those pools.
As for drinking water, it is not only permitted, but encouraged; springs are known for their nourishing minerals and health benefits, which range from reducing stress and promoting healthy sleep to relieving pain and improving blood circulation. "Quaffing the elixir" is the local slogan, and you can fill your own bottles at the fountains in the park. Any spring fountain is fair game, but some examples include the one in front of the National Park Service administration building, the Noble Fountain on Reserve Street and the Dripping Spring between Hale and Maurice Bathhouses.