For Aaron Rodgers and Davante Adams, 'The Last Dance' Season Of The Packers Requires 'The Right Mindset' – For Everyone | Professional football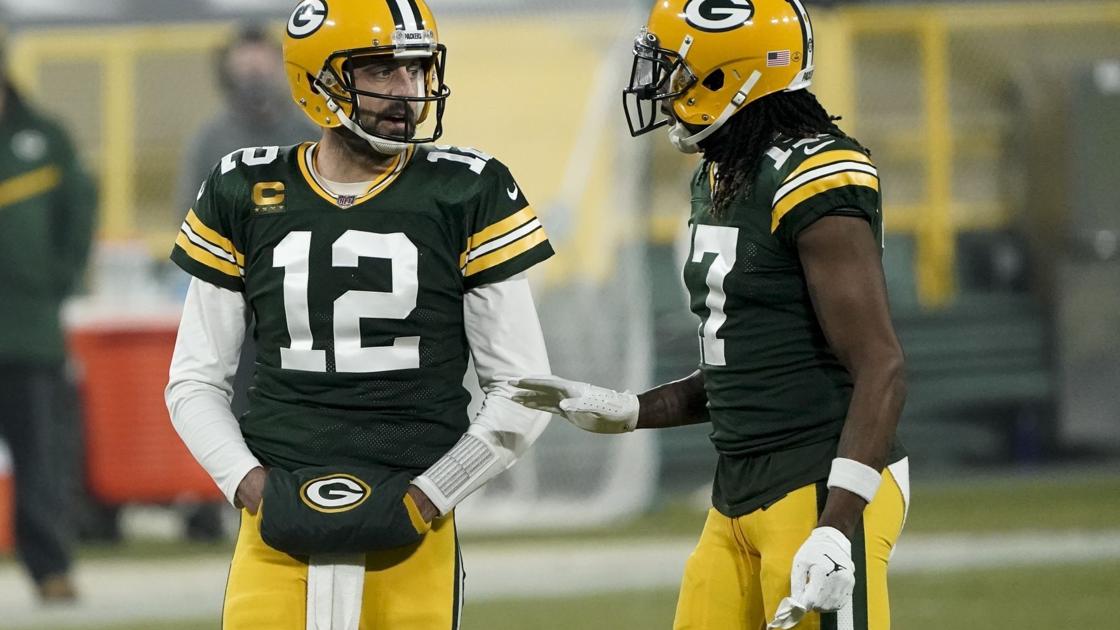 Rodgers' esoteric responses notwithstanding, he enters more prominently into the season after what was his best training camp under coach Matt LaFleur and could be his best since 2011.
As vital as his leadership may be, the Packers also know their fortune rests on the future 37-year-old Pro Football Hall of Famer, who will have another exceptional year. Based on what LaFleur has observed throughout the summer, he thinks Rodgers is ready for just that.
"He did an amazing job," said LaFleur. "He's been a great leader and I think he's playing at a very high level. But it is in practice. Ultimately, the 11 on the ground have to go out there and do it collectively.
"You don't want to rely on the merits of the past, which I know (Rodgers) doesn't. He definitely puts the work in it. But I think he's in a really good headspace. And I think he's got the right mindset, the right mindset. He's happy to come to work, and I think he's done a really good job leading these young players and trying to get them up to speed as quickly as possible.
Bonus points
The Packers have three players on their first injury report of the season: outside linebacker Za'Darius Smith (back), defensive tackle Tyler Lancaster (elbow) and goaltender Vernon Scott (hamstrings), with Scott being the only one. not to participate in training at all. Smith has been listed as being limited. "Z is getting better," said LaFleur. "We're going to give it the week. Obviously, we want to make sure that he continues to have consecutive days, that he comes out healthy and feeling good. … LaFleur said the team's emphasis is on hydration with the hot and humid conditions expected in Jacksonville. How will they know if the players are hydrating properly? "Certainly, every time they pee you want it to look clear," LaFleur replied with a chuckle. … LaFleur said the players voted for the captains on Wednesday morning, but did not disclose the results of the ballot. … Rodgers said he can't remember new punter Corey Bojorquez asking for his jersey after a 2018 game against the Buffalo Bills, Bojorquez's team at the time. But, Rodgers said, he told the new guy about the story, which Bojorquez told reporters earlier this week. "I faced him in the locker room – nicely – and said, 'This is the story you're going to continue with on day one, eh?'" Rodgers said with a smirk. " I do not remember. It would have been a 'No' anyway, though.