Hectic North Country Battles Thursday Afternoon | St. Lawrence County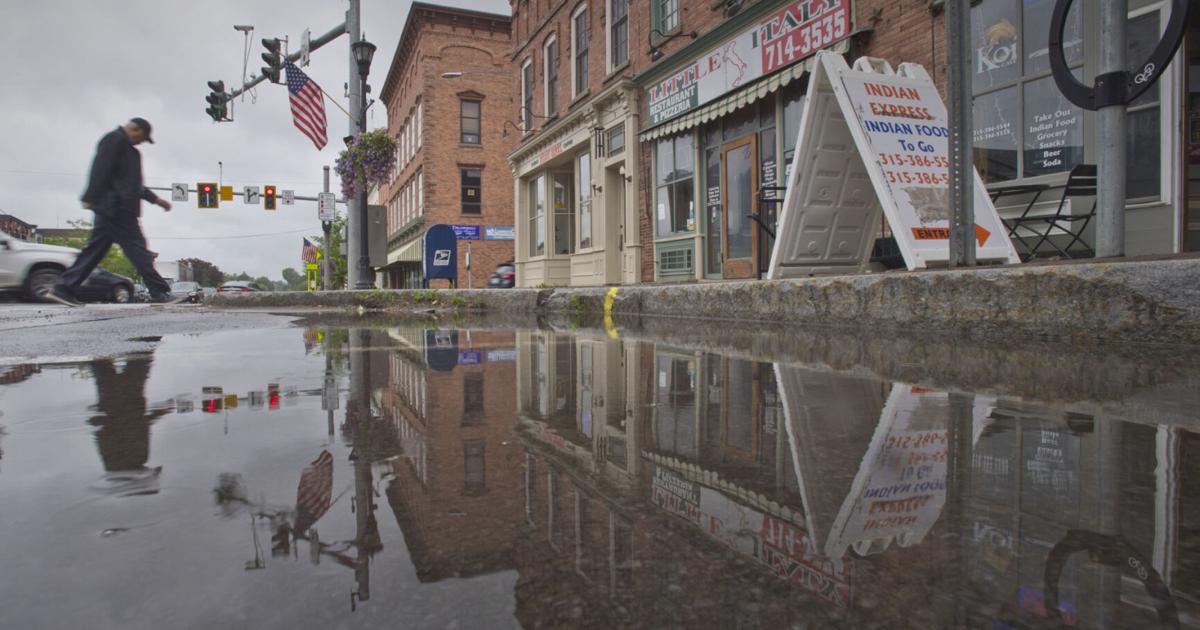 WATERTOWN – Torrential rain, downed trees and wires, a shed fire and car accidents are just some of the things the north country has had to deal with as torrential downpours spread across the area, prompting a tornado watch in the Tri-County area Thursday night.
Governor Kathleen C. Hochul urged northerners to prepare for potentially damaging storms in the region.
"Scattered storms are expected and tornadoes are possible across the state today and we will continue to closely monitor the forecast for the remainder of the day," she said in a news release. "I strongly urge anyone in the path of these storms to follow your local weather forecast for impacts throughout the afternoon and evening."
In her statement, Governor Hochul said the National Weather Service's Storm Prediction Center has listed most of the state as an "increased risk" of severe storms.
Amid the chaos caused by torrential rain, a fire broke out in a shed on Eastern Boulevard in Watertown.
North Pole Fire Chief Chris J. Hanlin said when officials arrived at the scene, they noticed the small shed fire behind a house on Eastern Boulevard.
No injuries were reported.
The shed is not supplied with electricity.
Chief Hanlin said the shed was not considered a total loss.
"I don't think it's a total loss, I would say it's around 60%, they can rebuild it," he said.
The address where the shed is registered was not available.
Chief Hanlin wanted to express his gratitude to Pamelia Deputy Chief Howard O'Brien, who noticed the fire on his way home.
"He passed by and saw it on his way home, so he didn't take long to get the answer," Chief Hanlin said.
The North Pole Fire Department responded with mutual aid from the Glen Park and Pamelia Fire Departments as well as the Guilfoyle Ambulance.
The cause of the fire was not immediately known.
A rollover accident was also reported on I-81 around U-turn 32, across the freeway was a rest area.
Watertown City Deputy Fire Chief Ron Wareham said when officials arrived at the scene, they found a van that had overturned on the northbound lane in a ditch on the right side of the road.
One person was pinned as the vehicle was on its side against trees, but with the assistance of the City of Watertown Fire Department, the man was able to exit through a window without injury.
The Watertown City Fire Department responded with the Watertown City Ambulance, Adams Center Fire Department and State Troopers.
Shortly after 8pm, National Grid reported that there were 64 customers affected by an outage with an estimated recovery time of 3am on Friday. In Lewis County, no customers were affected and in St. Lawrence County, 5,613 customers were affected with an estimated recovery time of 11 p.m. Thursday.
The tornado watch ends at 11 p.m. Thursday.