Horn Lake charter bus company gets back on its feet with new facility after two years of layoff due to COVID | New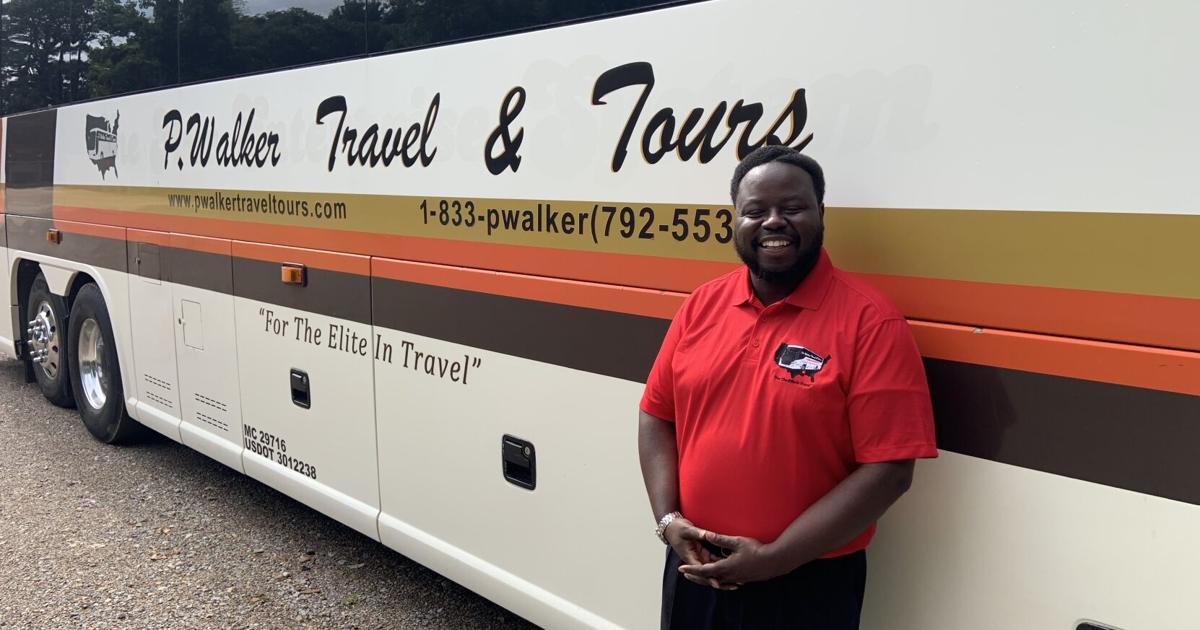 P. Walker Travel and Tours Inc. had just launched in 2020. They had three buses plus a rented bus, moved to a new office near Goodman Road West and were well booked with charter bus tours.
Then COVID hit and bottom fell in the travel industry. States shut down and residents stayed home and postponed travel. Travel bookings and charters, which are normally at their peak from March to August, fell from 200 a year to zero as customers and customers canceled their reservations.
Owner Dr Progeorlan Walker was forced to idle his buses, fire all his employees and take a job driving 18-wheelers just to take care of his family and pay utility bills. 'company.
"We didn't do anything. No touring for two years," Walker said. "Everything was dead."
According to the American Bus Association, the charter bus sector was a $15.35 billion industry in 2018 that provided 88,830 jobs. Before COVID, there were about 4,800 motorcoach companies in the United States – most family-owned – and carried 600 million passengers a year. During the pandemic, 80-95% of all coach trips were canceled or unbooked due to COVID.
About half of coach companies went out of business as a result of COVID, with employment falling to 20,816 in 2020. Walker said it was like a slap in the face to see his business suffer after all he had made to develop it.
"It hurt," Walker said. "We were just getting started, then COVID hit. No one expected COVID. I kept watching the news and they said it would be over in summer once it was warm, and winter was supposed to kill germs. None of this turned out to be true. We ceased operations for two years.
While the US government has given $50 billion in loans to the airline industry, $25 billion to mass transit, and $2 billion to help AMTRAK, bus companies have been left out.
"They bailed out AMTRAk. They bailed out General Motors. They bailed out the airlines. But they haven't done anything to help the coach companies," Walker said.
After much pressure from the bus industry, Congress passed the CERT (Coronavirus Economic Relief Transportation Services) Act which provided $2 billion in assistance to the coach industry.
Walker said he received government money through the PPP or Paycheck Protection Program and a loan through the Small Business Administration, which helped him get back on his feet and start working. rebuild his coach business.
Now that the pandemic has subsided and the travel industry is making a comeback, Walker said he has invested around $700,000 in his business. He purchased three new buses, two limos and a party bus, and moved the business from an 800 square foot building on Sartain Drive in Horn Lake to a 3,000 square foot building at 6585 Wallace Cove.
"It's a state-of-the-art facility," Walker said. "We have a conference room, a training room and a driving room where drivers can come home after their trip, relax and watch TV. And we have more offices to operate from and parking for 10 coaches.
The company now employs 15 people and is again working with Shelby County Schools and DeSoto County School, and the Department of Defense to transport military personnel. They also provide backup drivers and coaches for Greyhound bus routes, and have added limo service, party bus, red carpet concierge services, coach cleaning services and are also recovering to book tours.
Walker said business was booming again. He has selected several sports teams, groups and colleges as clients, and plans to add even more coaches in the future and open two new out-of-state locations to accommodate the growing business.
"It's like starting over again," Walker said. "The travel industry is coming back and it's coming back with a vengeance. People aren't looking at the COVID numbers like they were at the start. They're traveling, going back and starting to live again. And what a blessing. Two years gives you plenty of time to think about if you want to keep doing this. I'm so grateful that we were able to get our drivers back to work and doing what we love to do. I love the road, traveling and doing what we do.
P. Walker Travel and Tours Inc. will host a grand reopening celebration on August 10 from 10 a.m. to 2 p.m. The public is invited to stop by for door prizes, drawings and a barbecue.