Local Business Files: October 7, 2021 |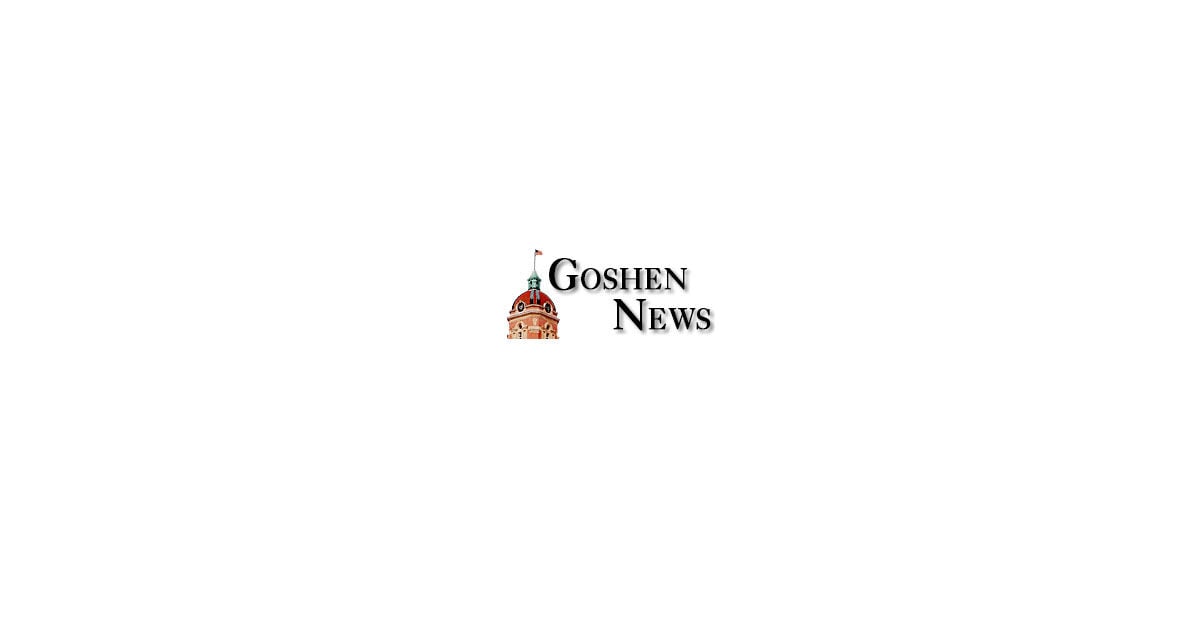 Barletta employees will receive appreciation bonuses
BRISTOL – Winnebago Industries Inc.'s purchase of Barletta Pontoon Boats, a pontoon boat manufacturer, will result in bonuses for Barletta's workforce.
The deal was finalized in August. Winnebago will pay $ 255 million and add Winnebago shares at that price. Fifteen million shares will be part of the deal if Barletta hits performance milestones by the end of the year. An additional $ 50 million could be added to the purchase price if targets for 2022 and 2023 are met, according to information from Winnebago.
Current Barletta employees will today receive an appreciation bonus for their hard work and dedication from Bill Fenech and Kristin Fenech, who founded the company. A press release from the company says bonuses will range between $ 5,000 and $ 15,000, depending on the employee's seniority. To receive the bonus, the employee had to be employed as of the July 20 announcement and in good standing at the time of the shutdown later this fall.
"This is a big thank you and a very small token of our appreciation," said Bill Fenech, "and the right thing to do. We want our employees to know that we appreciate everything they have done. 'they are happy, healthy and proud of what they do and where they work. With the support of Winnebago, we hope to do more in the future. We have always strived to be an employer of choice – this acquisition only strengthens our position to be exactly that.
Monteith acquires Nappanee tire company
ELKHART – Monteith's Best One Tire & Auto Care purchased Persing Tire and Auto Service Inc., a Nappane company founded in 2002 by Rick and Donna Persing.
Monteith's Best One Tire & Auto Care has additional locations in Elkhart, Kosciusko, Marshall and Kankakee counties. Monteith's is part of the Best-One group, which has nearly 250 stores.
"We would like to thank Rick and Donna Persing for their many years of service to the Nappanee community, not only through their business, but by possessing a servant heart and by constantly finding ways to give back through their charitable giving and their kind deeds, "said Tim Wolfe. , president of Monteith. "We are committed to serving the Nappanee community as best we can and following in their footsteps. Beyond that, we will honor all existing service agreements, guarantees and commitments. Our mission statement is to always create crazy fans. Our hope is that adding this new location will make serving our new and existing customers more convenient for them. We look forward to growing with the Nappanee community.
Room breakfast for Carriage House
LAGRANGE – The LaGrange County Chamber of Commerce Monthly Luncheon, sponsored by The Farm, will be held October 14 at The Carriage House, 5320 S. 500 West, Topeka.
The farm staff will introduce the participants at lunch.
Reservations must be made before noon on Tuesday. Call (260) 463-2443 or email your reservations to [email protected] The cost will be $ 12 for chamber members and guests and $ 17 for non-members.
Keirn Joins PigTek as Production Planner
MILFORD – Lisa Keirn has joined PigTek as a Production Planner. In his new role, Keirn will be responsible for processing and coordinating work orders. It will also help ensure that the resources are in place to run production schedules.
Keirn joined CTB in March 2021 as a temporary production planning clerk. Prior to CTB, she was a Continuous Improvement Coordinator for almost three years with a large bespoke roller former. She has three additional years of experience in the commodity industry as a licensed scale grader.
Keirn received a Lean Six Sigma Black Belt Certification from Purdue University, Fort Wayne, Indiana. She is originally from South Whitley and resides in Roann.
Men with connections to Goshen join new business
MISHAWAKA – DOJO Creative has added two new employees following its recent purchase of a long vacant property downtown.
Located at 119 S. Main St. in the former Gene's Camera Store, DOJO Creative's new office is undergoing renovations, according to information in a press release from the company.
Content writer Geoff Lesar and web developer Mike Nemeth joined the DOJO Creative team in the wake of the building acquisition.
Lesar is a former editor and reporter for The Goshen News. Prior to his four years at Goshen, he was a trainee journalist at The Elkhart Truth and editor of the student newspaper IU South Bend The Preface and editor of Aspire magazine, the annual publication of the Ernestine M. Raclin School of the Arts. the IUSB.
Nemeth has been working as a graphic designer since 2010 and full-stack developer since 2014. His previous professional roles include Web Developer at Goshen's Digital Hill, where he has programmed websites for local businesses, and Director of Marketing and Ecommerce at Scrubs. on Wheels at Elkhart, where he designed print materials for national marketing campaigns and bolstered e-commerce operations.
DOJO Creative was created in 2018 by partners Elder and Josh Harmon. The company has clients in Indiana and across the country.
Days Corp. becomes EQ United
ELKHART – Days Corp. changed its name and the company changed its name to EQ United.
Days Corp., Equalizer Systems and Days Distribution & Logistics have all been renamed as follows:
● EQ United is now the umbrella for the company, formerly known as Days Corp.
● EQ Systems is what used to be called equalization systems.
● EQ Logistics is what used to be known as Days Distribution & Logistics.
Jason Loose, COO of EQ United, said: "Our company has a lot of history and as time goes on things change naturally. We took a very careful look at who we are and why we are a great company with two great divisions and a strong team. The answer for us is Jim Sproatt (founder of the company). Jim's legacy stems from hard work and an innate ability to see the potential of people and effort. Jim ran this business with a sparkle in his eyes and a sense of family and pride. We wanted to find a way to honor its legacy as we grow into the future and so we are taking a new approach building on our strengths and innovative spirit. Through this process, we experienced what it means to be a strong united company.
Three companies in the spotlight
ELKHART – The Vineyard, 214 S. Main St .; Cornerstone CPA Group LLP, 3160 Windsor Court; and Bontrager Pools, located at 23695 US 33 E., have been recognized with the Business of the Month award from the Greater Elkhart Chamber Business Recognition Council.
The prizes are awarded each month by a selection committee, which rewards the accomplishments of chamber members.
The credit union is going to move
TOPEKA – Interra Credit Union recently bought a new branch at 210 West Lake St
The location is a quarter of a mile from the current credit union office and is in the heart of the city, according to information in a press release from the company. The office will be renovated and labeled with an opening date scheduled for early 2022.
"We identified the opportunity to purchase this new location, formerly operated by Horizon Bank, earlier this summer," said Joel Richard, senior vice president of member experience at Interra. "We believe this location will allow us to serve our existing member base and provide an opportunity for future growth in the Topeka community. "
The office will include an overnight deposit, an ATM, technological amenities, such as online and mobile banking, and local lending for consumers, mortgages, agribusiness, and business needs.
Dec-O-Art makes a donation to the riparian group
ELKHART – Dec-O-Art presented the Elkhart River Restoration Association with a donation of $ 5,050.
The Elkhart River Restoration Association, also known as ERRA, is a group of committed residents, landowners, organizations, businesses and government entities who promote good stewardship to improve, preserve and protect the environmental, recreational and economic benefits of the Elkhart River watershed through education, good land use practices and by showing respect and care for this valuable resource, information from Dec-O-Art declare.
The donation was made to help celebrate the company's 50th anniversary.