LSU Boot Camp News, Name and Ownership Change for Concrete Company, New Offices for Paul Davis Restoration | Company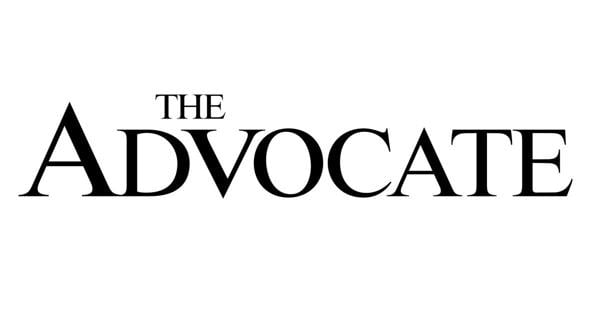 Ricchiuti will speak at the New Orleans Chamber Luncheon on August 19
The New Orleans Chamber will hold its third quarter business luncheon at 11 a.m. on August 19 at the Sheraton New Orleans Grand Ballroom, 500 Canal St.
Peter Ricchiuti, Founder and Director of Burkenroad Reports and Professor of Business at Tulane University's Freeman School of Business, will be the keynote speaker. He will discuss the New Orleans economy, rising inflation, interest rate hikes and the oil and gas industry.
Tickets are $65 for chamber members and $75 for non-members. To register, go to neworleanschamber.org.
Harvest purchases the remaining interests in the pipeline system from La.
Harvest Midstream purchased the remaining stake in Arrowhead Gulf Coast Holdings, a network of pipelines and terminals serving the Louisiana refinery market and regional production.
The terms of the contract are not disclosed. The transaction will place Arrowhead under full ownership of Harvest. Previously, a fund managed by BlackRock Real Assets held a 37.5% stake and Harvest held the remaining 62.5%.
The deal shows the huge potential along Louisiana's Gulf Coast, said Jason Rebrook, CEO of Harvest.
The Arrowhead system includes nearly 300 miles of crude oil and condensate pipelines and terminals in southern Louisiana. The pipelines are an integral part of the crude supply to the Valero Meraux and PBF Chalmette refineries. Other pipelines and terminals include Golden Cocodrie, Atchafalaya, Eugene Island, Erath Tank Farm, Burns dock, Burns terminal and Sabine.
Kean's Fine Dry Cleaning opens a Jefferson Highway store
Kean's Fine Dry Cleaning has opened a new location at 8967 Jefferson Highway, Suite 200, Baton Rouge.
Kean's has been in business for over 100 years.
Acquisition of the insurance firm Thibodaux
Hub International Limited, one of the world's leading insurance brokerage and financial services firms, has acquired the assets of Shaver-Robichaux Agency.
Shaver-Robichaux, with offices in Thibodaux and Raceland, is an independent agency offering commercial and personal insurance solutions, including home, auto, health, life and leisure.
John Shaver, director, and the Shaver-Robichaux team will join Hub Gulf South.
Guaranty Bank opens branch in Baton Rouge
Guaranty Bank & Trust Co. opened a branch at 7474 Florida Blvd., its first location in Baton Rouge.
Trisha Smith is the branch manager.
Guaranty Bank & Trust was founded in 1957 in New Roads. It also has branches in Zachary, Port Allen, Maringouin, Grosse Tête and Livonie.
LSU launches boot camp to meet demand for product managers
LSU has partnered with Fullstack Academy to launch a project management boot camp program, aimed at training workers in 25 weeks.
There are more than 10,000 project management jobs in the Baton Rouge metro area, and the industry is expected to grow 4.5% over the next decade, according to Emsi Burning Glass. The average salary at the entity level is $86,000.
The program covers project management skills, such as user interface/user experience, product design, and marketing.
The total tuition for the program is $12,495. Scholarships are available.
Registration is open until October 18 and classes start on October 25.
For more information, visit bootcamp.online.lsu.edu.
Huntsman begins operation of new separator at Geismar plant
Huntersman Corp. began commercial operation of a new methylene diphenyl diisocyanate separator at its Geismar site.
The $180 million separator gives Huntsman the ability to produce higher-value differentiated grades from mill-produced raw MDI, enabling growth in key customer applications.
Paul Davis Restoration opens new location
Paul Davis Restoration of Baton Rouge is open at 11950 Industriplex Blvd.
The company, which specializes in restoring property damaged by water, fire, mold and storms, was founded in 1966.
Gracie and Gary Johnson have owned the Baton Rouge franchise since 2018. Paul Davis Restoration has over 375 franchises in the United States and Canada.
BR Company Gets New Owners and Changes Name to Louisiana Concrete Products
Boykin Brothers, a precast concrete company based in Baton Rouge, is now called Louisiana Concrete Products.
The company was recently acquired by GKB Management, a Lafayette-based investment and management company.
This change in ownership will allow Louisiana Concrete Products to meet the anticipated demand for precast and prestressed concrete products in the industrial, municipal, commercial and residential construction sectors.
Louisiana Concrete Products plans to hire additional employees and expand product offerings to serve more industries and businesses.
Waitr partners with Saints for Superdome stadium order
A new partnership between Waitr and the New Orleans Saints will allow fans to order food and drinks from their seats during games.
Fans seated in select sections of Caesars Superdome will be able to order through an app and pick up their food and drinks once they're ready, without missing a game in concession line. The sale of alcohol will be permitted.
The agreement will also introduce ASAP, Waitr's new brand name, to the New Orleans market.
Waitr has similar in-stadium concession deals at LSU's Alex Box Stadium, the University of Alabama's Bryant-Denny Stadium, the University of Louisiana at Lafayette's Russo Park, and MetLife Stadium, home of the Giants. of New York and the New York Jets.