Unscripted Dating: Taking the Risk of Opening Up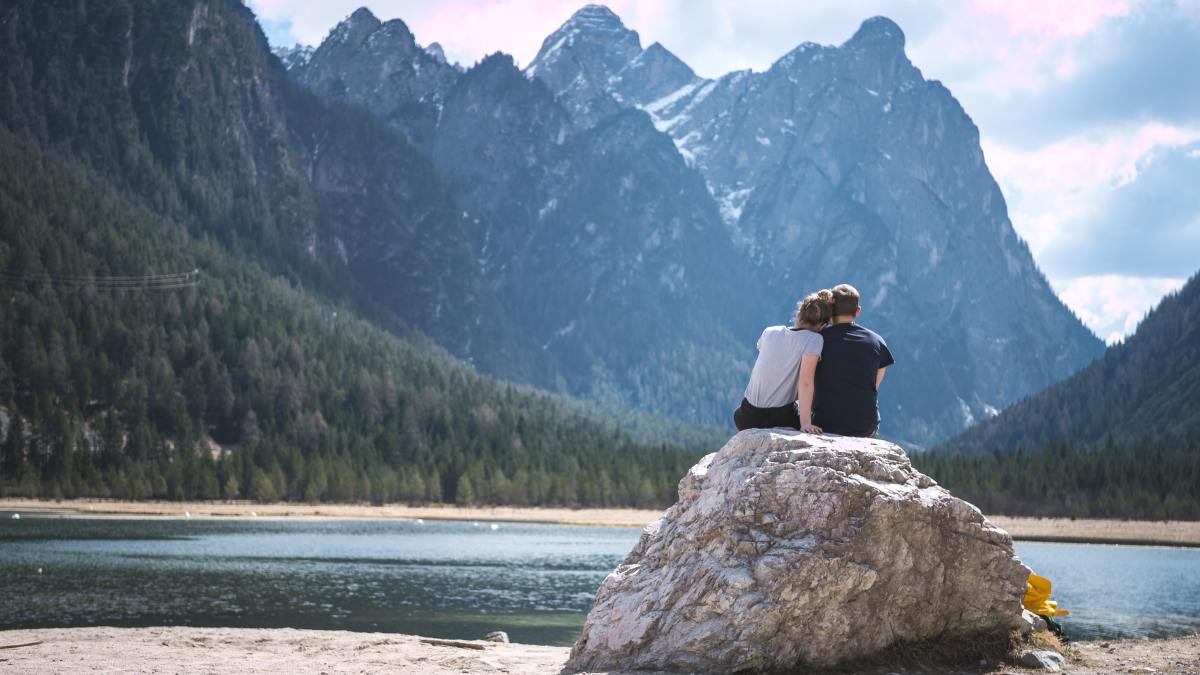 It was a summer Saturday and I was waiting by the phone for a text that didn't seem to arrive. After a bad breakup and years spent avoiding any romantic relationship, I signed up on a dating app. Within a week, I had paired up with Josh; we started to post about my travels, his dog and our mutual dislike of the summer heat. He had asked for my number and Instagram the day before, intending to remove our conversation from the app and hopefully meet in person if we were still talking. Except none of this would happen if he didn't reach out.
I played music, ran errands and at the end of the day I ended up giving it a little boost on the app. The good news is, he ended up texting. But I was surprised how much I had thought about it and how much I had hoped to hear from someone I had known for such a short time.
After my big breakup, I had been shut down for years. My ex and I had had an inconsistent relationship, and it seemed to exist in its own little bubble: no friends or family were allowed. He was four years older than me and seemed so smart, mature and self-aware. But he was incredibly private and often canceled for last minute business emergencies, often leaving me waiting at his door. For years, I hoped this would turn out to be the kind of relationship I wanted, but there was always an obstacle in the way.
When it finally ended, I didn't really have a support system. At the time, no one I knew had experienced such a dysfunctional relationship. I wanted to stop feeling anything, but I didn't want to lose the memories either. Shutting down seemed like the best option to stop the pain.
I ended up getting into my job. It led to the kind of professional success I could never have expected. I traveled abroad as I had always dreamed of doing. I have been to dance classes, yoga, networking events. I edited and published a book. I've met some amazing people who have shown me that it's okay to feel your feelings and be real, instead of trying to be stoic all the time.
But I had no more hope for love. Trusting someone else and wanting more always seemed to backfire. I joked that I had an "ex-boyfriend PTSD," but deep down I thought I would end up like my single uncle: the breadwinner, the one with the right job, the one who agreed to be alone.
When I met Josh for our first date, I figured it was just another networking event. (I could add it on LinkedIn when I do!) As we were starting to see each other regularly, I was not giving up hope. When we planned things out, I made them optional and easy. He didn't know I had a backup solo activity ready if plans with him failed. The first time he said he would come get me, I got ready at the last minute, in case he didn't show up. When my friends asked me about him, I just said, "No matter what happens with this guy, it will be a good learning experience. Even after saying I wanted us to be an official couple, it took months before I warmed up as much as I did with other boyfriends. I wasn't going to allow myself to be excited and, inevitably, disappointed again.
When questions or conflicts arose, my mom and friends supported me, but also challenged me in the right way. Was I up front and asking what I wanted? Was I nice? Relationships are a two way street, but did I work? And their views reminded me to ask myself an important question: If I really care about this person, do I approach this with an open heart?
In the fall, we started to get closer. He had met my parents, friends and co-workers. When I left on an international trip it was good to hear him say that he would miss me, and even better to see him the day after my flight home. The first time I called him my boyfriend my friends were surprised and thrilled. "You always called him 'that guy'!" they said. I told her about feelings, about my past, how difficult it is to be vulnerable. I even dared to think about what might happen in the future, like falling in love or moving in together. It wasn't perfect or easy, but I was excited about what we could do together. For the first time in a long time, hoping for more didn't seem like a losing game.
Our relationship ended during our forties, almost a year after we met. The after-effects of the break-up are difficult, like all break-ups. The orders of shelter in place, staying healthy during the pandemic, and the resulting lack of FOMO give me a much-needed moment of calm to reflect. I am grateful for this opportunity, because taking the time to process the end of a relationship with all of your feelings is better than trying to forget that it already happened in the first place and only being able to remember the bad times.
During this time, I realized that my heart is actually stronger because I let it open to the possibility of hoping again. Opening up is a risk, but without letting ourselves be seen and seen for all that we are, how are we ever going to make real connections? Regardless, I now agree to keep hope, whether alone or with someone else in the future. My heart ended up being so much more open than I thought I would have left all those years ago, and stronger for it.